You want the most effective far infrared for your clients to feel better, in a solidly constructed sauna that's also easy to operate and maintain.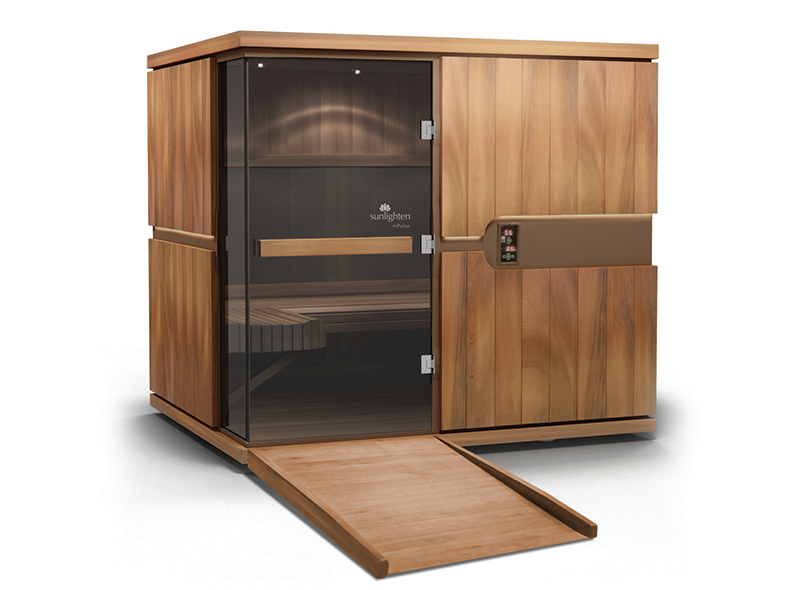 Product Specifications
EXTERIOR

Width: 2,174 mm

Depth: 1,793 mm

Height: 1,996 mmincluding feet

Ramp: 1,092 mm L x 914 mm W

WEIGHT

Eucalyptus: 585kg

HEATER

15 Far Infrared Heaters. Total heater surface area is 3.90 square metres.

INTERIOR

Width: 2,022 mm

Depth: 1,191 mm

Height: 1,816 mm

ELECTRICAL

240V 3080 watts
Dedicated 15A circuit and 15A power socket protected by a 16A RCBO B Curve installed in the better box

BENCH

Depth: 554 mm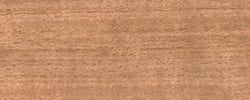 Eucalyptus
Ultra Premium Appearance
Longevity and Durability
Sustainable/Green/Renewable
Community Sauna
The perfect far infrared sauna uniquely designed for commercial environments, this model gives you the highest performing infrared, low maintenance and running costs and stress-free operation. Community's capacity suits up to 6 people and provides wheelchair access with a wider door and ramp – an important feature unique to Sunlighten. Removable benches add flexibility for internal seating configurations and ensure comfort and safety for all. The 'heater-less' floor eliminates maintenance concerns and thicker wood construction creates a sturdy, strong flooring. External controls enable your staff to manage settings without imposing on your client's experience. Pre-heat this sauna with the 36-hour pre-warm up. Sunlighten's powerful Magne-seal locking method makes assembly easy and keeps the heat in with no unsightly screws or nails. Built-in chromotherapy lighting enhances your clients' experience using colours from the sun's visible light spectrum to bring balance and mental wellbeing.
GET PRICING
Be Inspired
3 min read
Programmed, Personal & Precise — Why everyone's talking about Sunlighten's new mPulse Smart Sauna
Sunlighten Red Light sauna